Birch Living — Visual Identity
Photography & Video:
Cole Slutzky
Motion:
Pat Finn
Copywriting: Katie Dawson
Voiceover: Melissa Harlow
Birch is a celebration of everything the mattress industry isn't, from their environmentally friendly products to a direct-to-consumer business model.
Roles & Resposibilities: I was tasked with building the Birch brand from the ground up, starting with developing a visual identity and brand book.
Together, the Birch colors (green, blue, and brown) create the simplest landscape.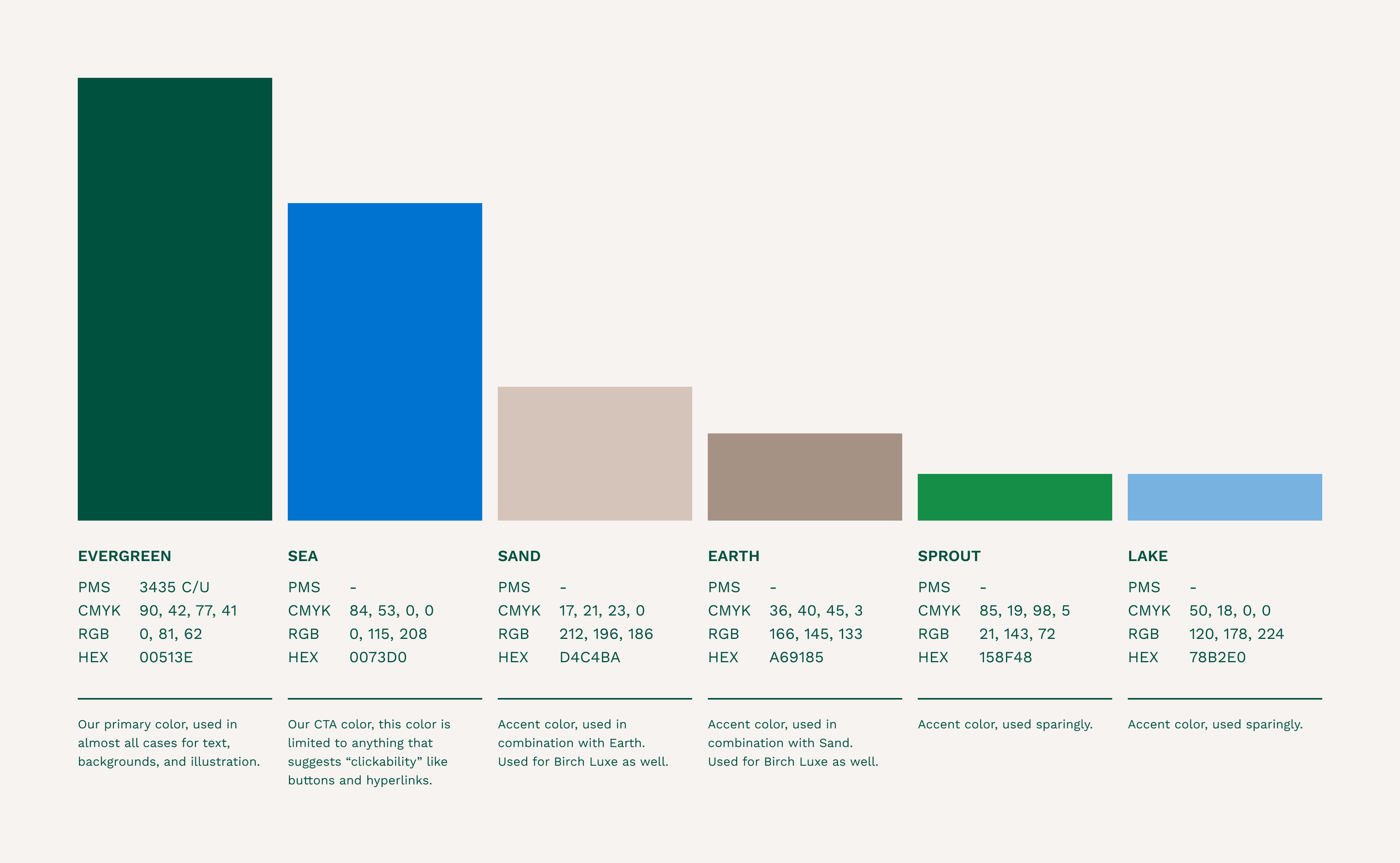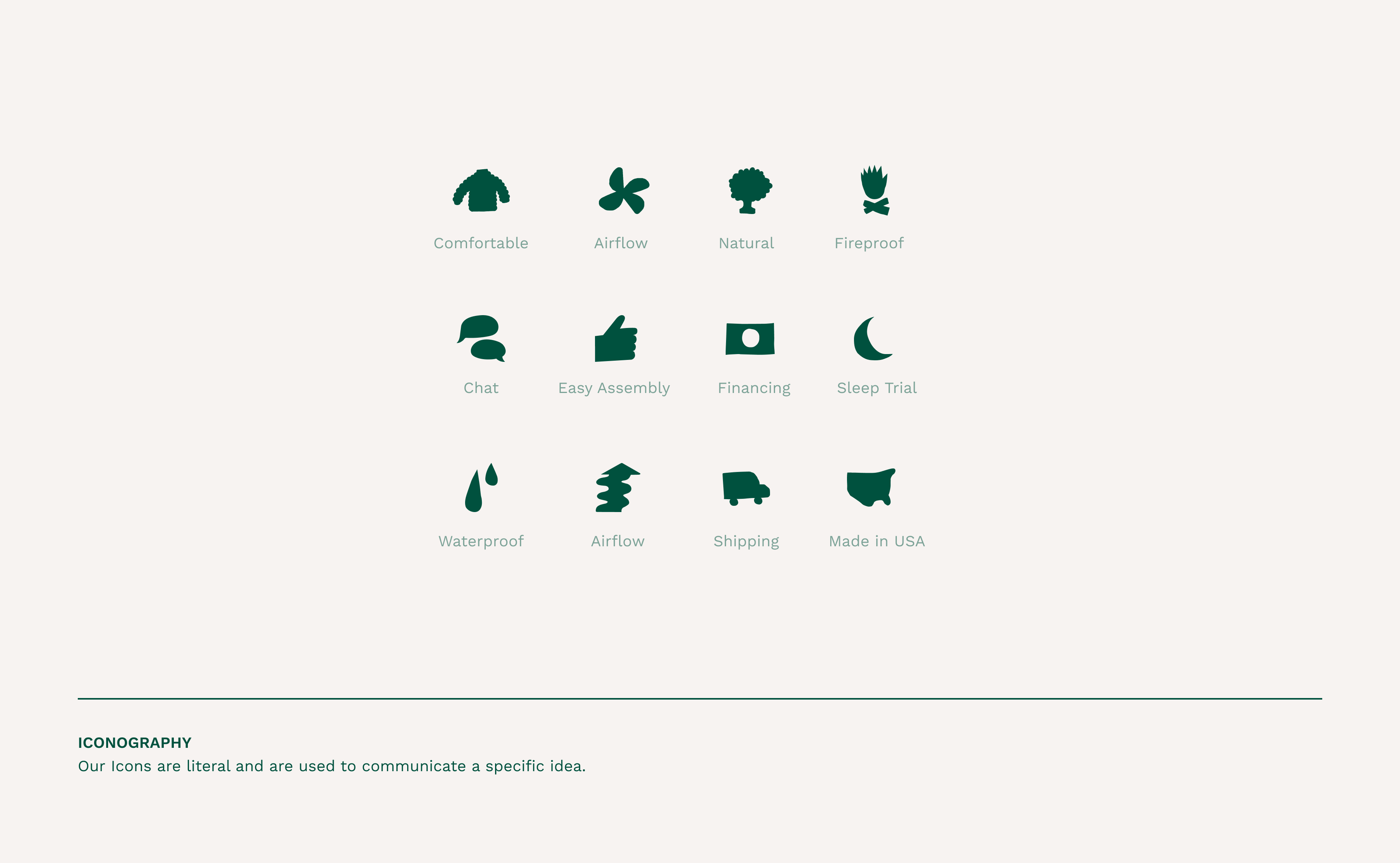 Wool is the differentiating material in our mattress, and our messaging often leads with that.

Our lifestyle photography is soft, imperfect, and a little zany. The mattress is always the
focal point and the logo is never covered by a sheet. View more photography
here →